Friday, August 28, 2009
Posted by

I Hate Graffiti
at 4:33 PM
No comments: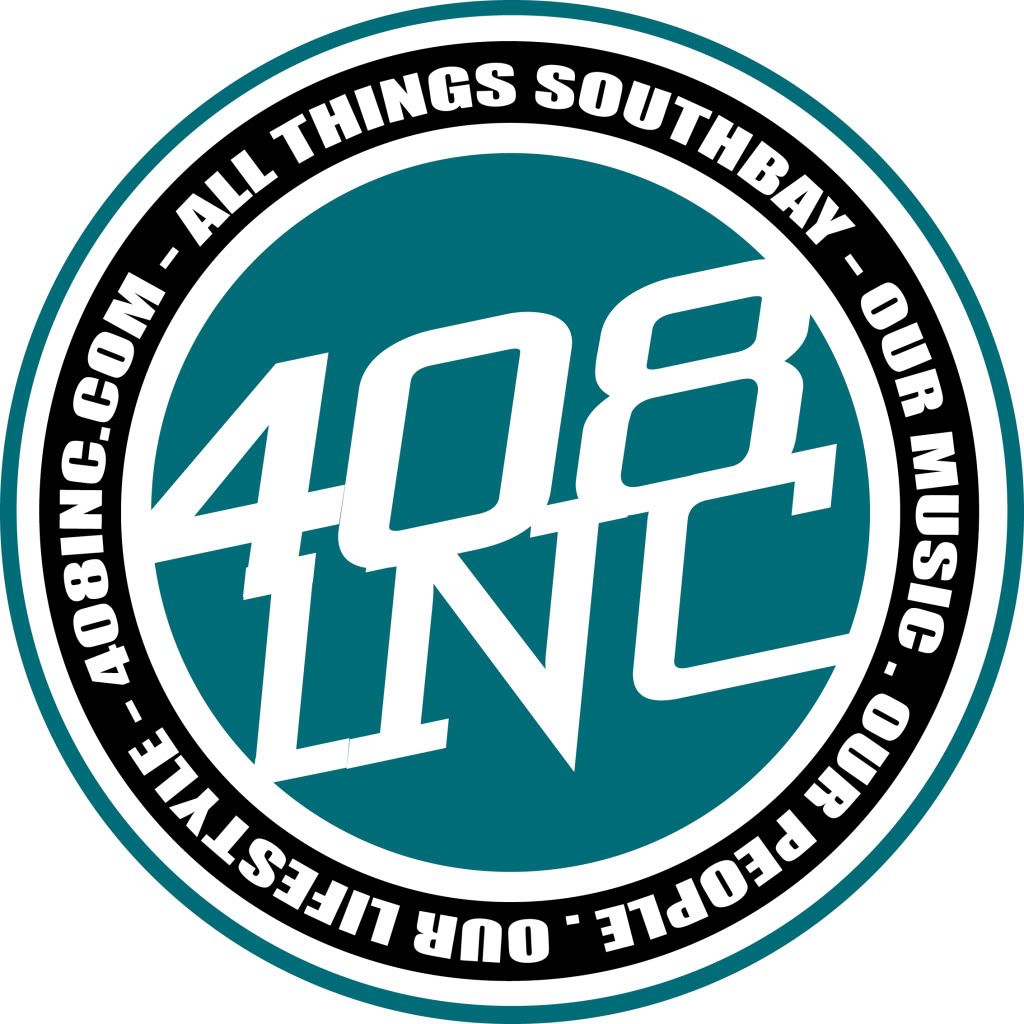 408INC is a Southbay Entertainment Media Company specializing in spotlighting the entire Southbay Area. This includes San Jose and all surrounding 408 cities. They keep their readers and site viewers in tune with the following: Music (all genres), News, CD Reviews, Interviews, Events, Videos, Pictures, Online Radio & more. If it's from the Southbay, they try and let folks know who's doing what and when!
They are open to distributing all genres ranging from Rap, RnB, Alternative, Rock, Dance, Hi-NRG…you name it. They're making an effort to network with everyone out here doing something for the scene. Not just music, but other products as well. Those of you who have clothing lines, skateboard lines, graffitti canvas art, magazines, whatever it may be, they are here to help you bring it to the world on a big online platform as well as soon to be printed magazine.
Posted by

I Hate Graffiti
at 3:59 PM
No comments:


Sunday, August 23, 2009
Posted by

I Hate Graffiti
at 7:18 PM
No comments:


I Hate Graffiti now available at
Gift 2 Gab Gallery
190 Martha St
San Jose, CA
(408) 903-0616
www.myspace.com/gift2gabgallery
Anno Domini // the second coming of Art & Design
366 So. First Street
San Jose, CA 95113
(408) 271.5155
www.galleryAD.com
420 lifestyles

2345 Winchester Blvd Suite E
Campbell, CA 95008-4066

(408) 370-8689
www.420lifestyles.com
Debug
701 Lenzen Ave
San Jose, CA 95126
Phone: (408) 971-4965
http://www.siliconvalleydebug.org
On The Corner Music
530 E Campbell Ave,
Campbell, CA 95008
Phone: (408) 871-0305
http://www.myspace.com/onthecornermusic
Streetlight Records
980 S Bascom Ave
San Jose, Ca 95128
Phone:(408) 292-1404
939 Pacific Ave
Santa Cruz, Ca 95060
Phone:831-421-9200
www.streetlightrecords.com
The Krate
803 Pacific ave.
Santa Cruz , CA 95060
Phone: (831)466-3865
www.thekrate.com
Haight Ashbury Tattoo and Piercing
1525 Haight St
San Francisco, Ca
Phone: (415) 431-2218
http://haightashburytattooandpiercing.com/
Bill's Wheels
1240 Soquel Ave
Santa Cruz, Ca 95062
Phone: (831) 469-0904
www.billswheels.com
Tycoon Apparel
857 41st Ave
Santa Cruz, Ca 95062
Phone (831) 475-8484
Tycoon Apparel
Posted by

I Hate Graffiti
at 6:56 PM
No comments:


Friday, August 7, 2009
A special thanks goes to Matt and the rest of the family at
BG Concepts
for makin this happen! Also thanks
Michelle
for taking the flicks! On this run we did a logo T-shirt and a T-shirt designed by
Girafa
which is limited to 36 pieces, so once these are sold out, thats it!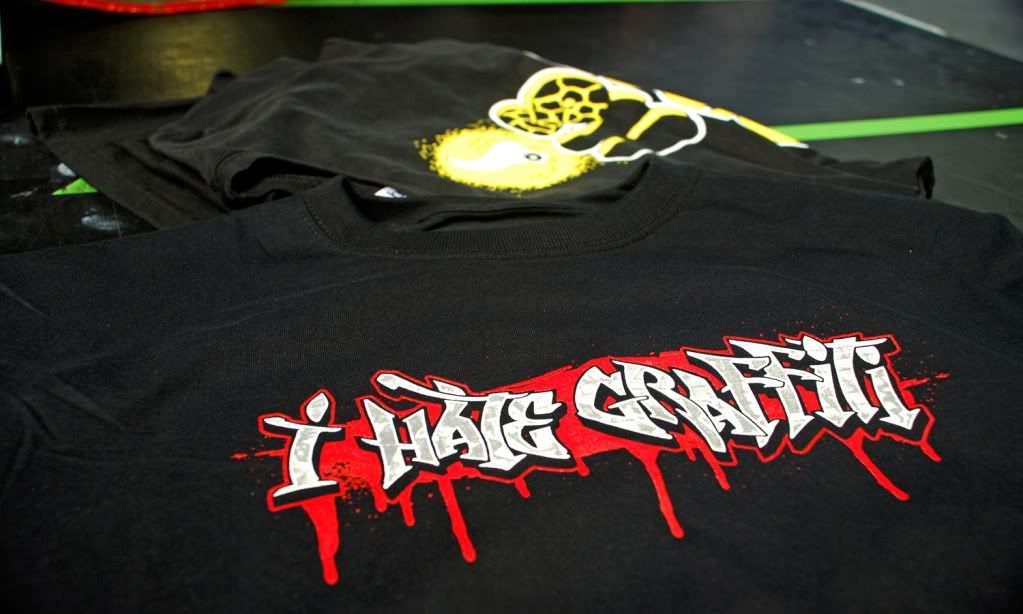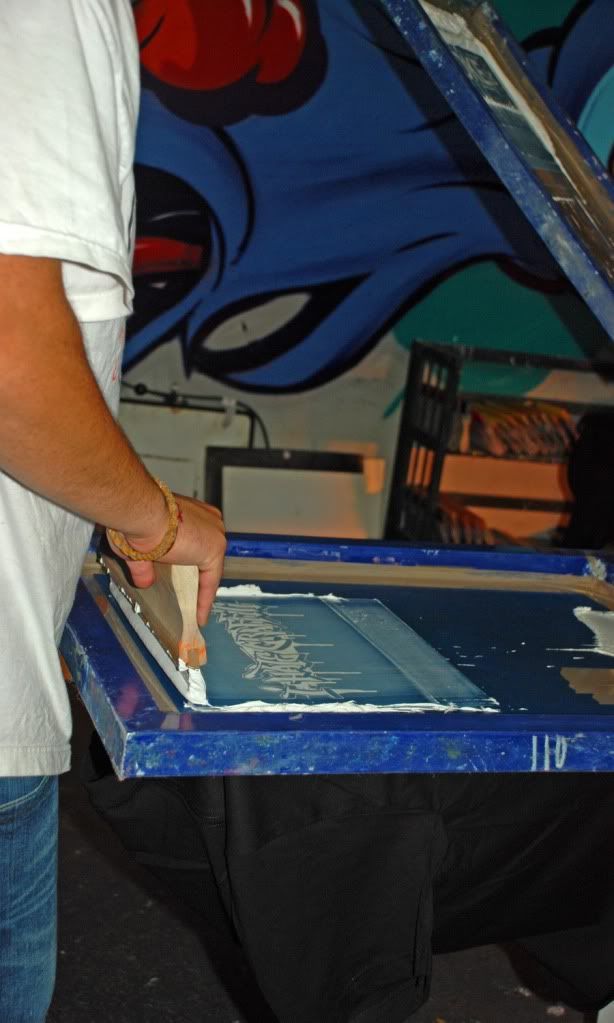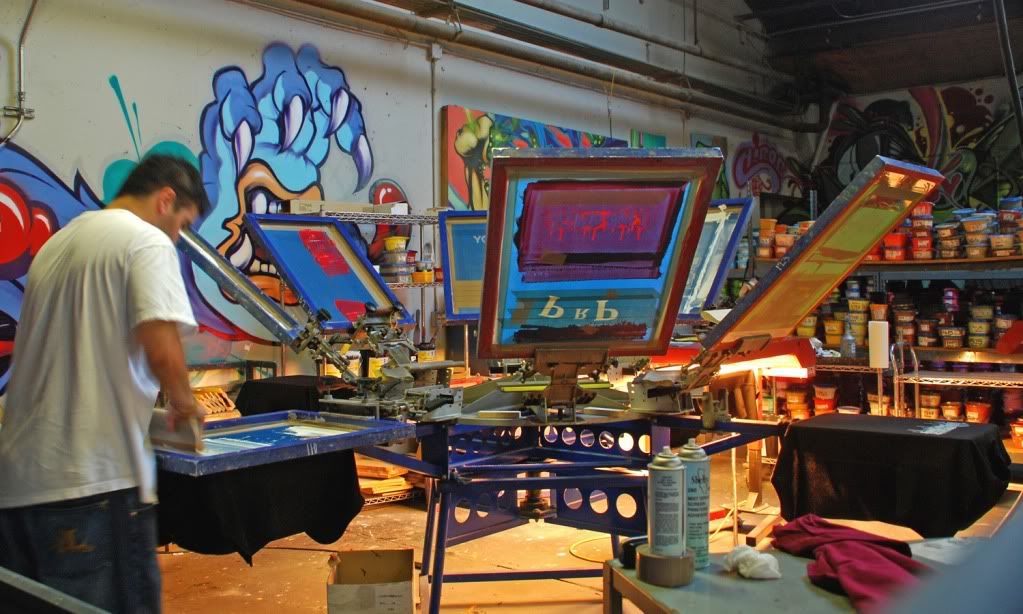 I Hate Graffiti Logo Tee.....................Girafa Hates Graffiti Tee
Posted by

I Hate Graffiti
at 3:50 PM
8 comments: